---
INWIT™

---
Publications in Science and Mathematics, Computing and the Humanities
Museum Development, Educational Curricula, and Science Fair Initiatives
Educational Toys and Technology
---
INWIT'S WRITINGS, LINKS AND SOFTWARE DEMONSTRATIONS
inwit
in'wit: n. mind, understanding, conscience.

Early Anglo-Saxon contained a number of brusque terms for everyday items and concepts. Many of these terms have since perished, devoured by their Latin counterparts. "Inwit" was the Anglo-Saxon term for conscience — awareness accompanied by a sense of ethical standards and right conduct.
The Inwit™ companies will be created as a mix of for-profit and not-for-profit companies for technological and humanities education. The concept stems from observations made over the years by founder and chairman Christopher D. Watkins. He noted how common institutions of learning, business and society often destroy the human spirit with limiting processes, teachings and attitudes. He saw people's potential and creativity being quelled by the limitations of others, and saw students being taught that it is wrong to question, wrong to want to learn certain topics, and wrong to pursue their passions. The Inwit™ companies will be created to counteract these attitudes. They will advocate the idea that education should be play and should inspire rather than alienate or de-motivate. They will also encourage the concept of work as play, and believe the pursuit of one's passions is the best path to success. They will instill the self-confidence to break through limits, to take risks and to consider new possibilities. They will seek to increase people's awareness that in attaining goals, there is an abundance of paths for both personal and common good.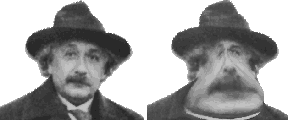 The Inwit™ companies will make learning creative, fun and accessible while maintaining essential rigor. Inwit™ products will focus on the process of discovery. They will allow one to experience the sleuthing process of the inventor by reinventing the topic oneself, developing an intuitive feel for it as one thinks through many of the same steps, conclusions, and levels of understanding.
---
Publications in Science & Mathematics, Computing and the Humanities



Inwit™ will fulfill an unmet need in the technical publishing and information resources industries by creating a place where people can get accessible and reliable real-world information from those with experience. We want to become the highest-quality information source both in print and on-line, and to produce foundation books that will become the definitive volumes in their fields of study.
Inwit™ will produce technical works for professional software engineers, game developers, general programming enthusiasts, hobbyists, elementary to graduate level educational institutions, and businesses needing analysis of technical fields and markets. The goal is relevant, up-to-date technical works that can be understood by those who lack formal training, yet are not laborious for the well-trained practitioner who may use them as a reference. We also will produce works in the areas of science history, philosophy, and social study. Our books will be rigorous and practical, debunking common misconceptions when necessary, yet written in an entertaining and accessible style. We will employ notable authors with strong academic backgrounds, practical industry experience, and long track records of producing solid works for such esteemed publishers as Academic Press, Miller Freeman, Henry Holt & Company, and Harcourt Brace.

All technical works will contain extensively-tested C-language source code which is used to support concepts found in the work. Our level of code integrity will be unheard of in most publishing and professional settings. The reader will be able to generate with the software any image he sees in the text and can use the source code in his own projects.
---
Educational Toys and Technology

Inwit™ will produce games and toys which stimulate thinking, creativity and imagination. Many of our learning products will incorporate advanced robotics, display and 3-D holographic technologies.
---
Museum Development, Educational Curricula, and Science Fair Initiatives

Inwit™ will be a not-for-profit company created to further juvenile science and mathematics education. Projects include school science curricula and a juvenile science encyclopedia CD-ROM. Inwit™ wants to inspire and help youth to convert their science passions and ambitions into realizable goals. We will support labs, science fairs, and annual contests to assist students in taking an invention from the lab into the commercial world. Inwit™ will also develop science and technology museums and programs from conception to creation. Inwit™ plans to create a virtual museum which will allow students to interactively experience museums and places around the world.
---
WRITINGS, LINKS AND SOFTWARE DEMONSTRATIONS
WATKINS COMPANIES
---
Copyright © 1982-2023 Christopher D. Watkins. All Rights Reserved. LEGAL
Orlando, Florida, USA | Thu 19 Apr 2018